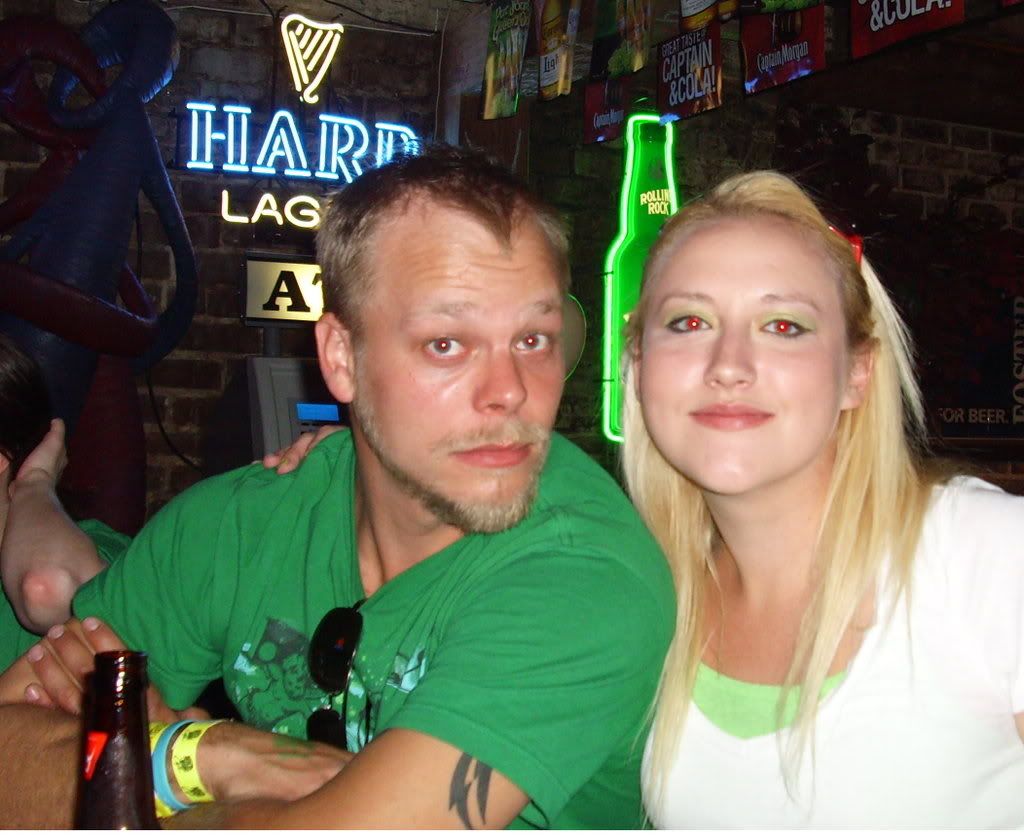 i'm suffering from some serious red eye and travis is giving his "are you interested?" face

YES, we survived it.
even woke up before ten the next morning. (without a raging hangover i might add! hahaha)


we got down there earlier in the day and the temperature was at a nice 73 degrees. i think this year was the first st. patrick's days celebration i've been to that wasn't chilly.

the place was already packed.
people were already drunk and it was hardly 3!
we met up with zach and brandy and a bunch of their friends. walked around, listened to some music, had a few beers, and just people watched for the most part.

it was a fun time and we made it home before the big ol' blackout.