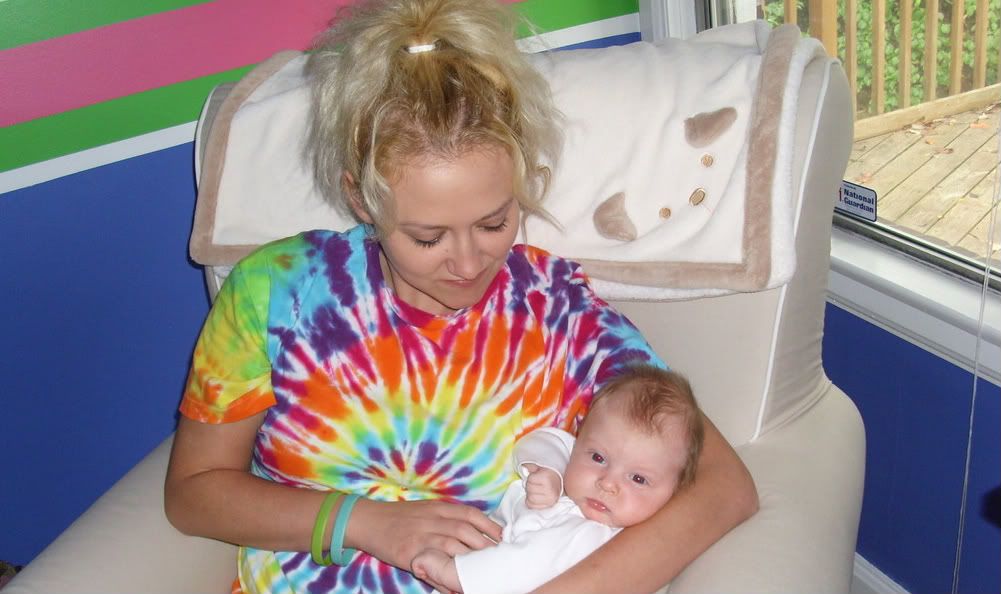 I'm in Tennessee at the moment visiting Sweet T.
I flew up here all by myself on the tiniest plane i have ever seen/been on. I felt like puking or grabbing onto the person next to me, but i got through it without doing either. I am not looking forward to the plane ride home though.

I guess being up here motivates me to actually USE my blog, poor neglected thing.
I've been trying to make mo & geri's look all nice and decided to take a break before i got too angry at it.




I don't know if I am biased just because Teagan is my baby niece, but I think she is one of the smartest babies I have met already. She keeps trying to roll over and is starting to use her voice and uses her arms to keep her boppy staying in her mouth. She doesn't just sit there which makes it so much nicer to admire her.

Oh, p.s.
I totally need my own laptop. STAT.