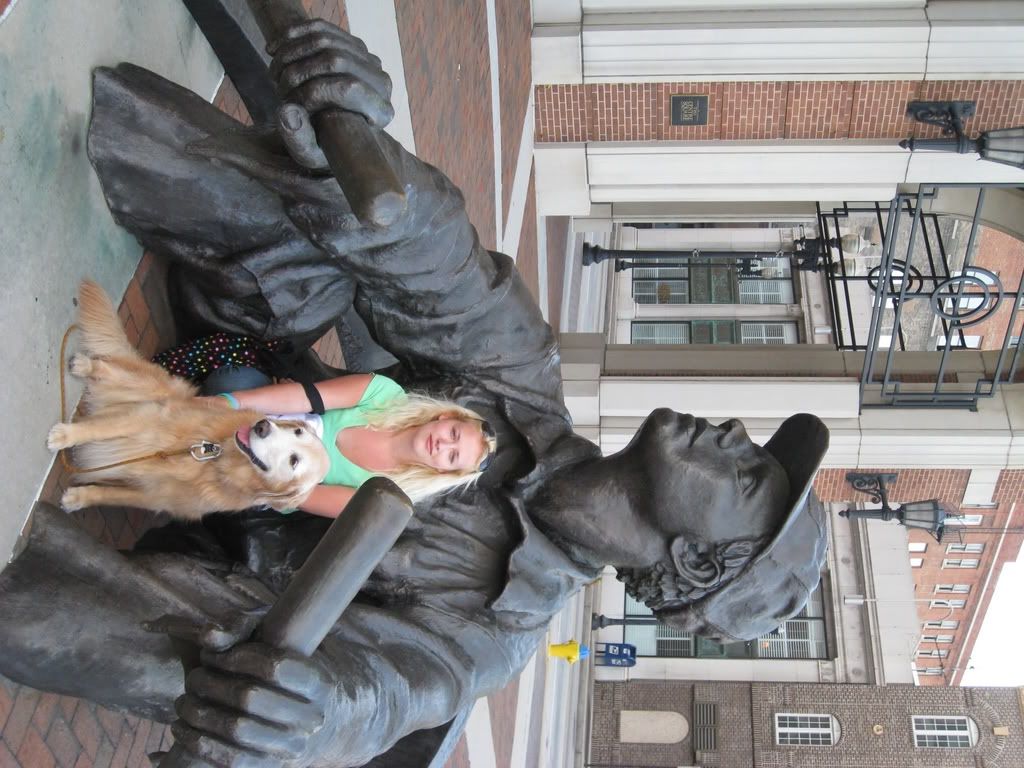 callie and i at the tomato head race.


callie is thoroughly unimpressed with me or so it seems from her deep sighs. i pet her, i take her for walks, i even remember to give her the last bite of food before i finish whatever i'm eating, and still! it seems like to her i am thee most boring person on the planet. ha! i probably am since all i have been doing with my time alone is reading whatever i can.

it's gotten old quick.
believe me, i can't wait for mo and geri to come home and show me their neat pictures from bermuda. and plus, you know that whole "human interaction" thing.

i also can't wait to get my car fixed and head back down to savannah. i never thought i would consider that place my home, but i guess it grew on me without me even knowing it.

books i would not recommend reading:
01) swapping lives -- just something to pass the time
02) nineteen minutes -- you know the ending within 19 minutes of reading, but for some reason still plow through the 300 or more pages left
03) the last summer of you and me -- maybe i just am really! good at figuring out endings, but! you pretty much know what's going to happen and i found myself getting mad at the characters who just seemed to make the simplest of things, difficult.
04) a wedding in december -- it was okay but the deceit made me hate it.

and well, the only book i have liked so far is stephen king's four past midnight which i'm not yet through with.