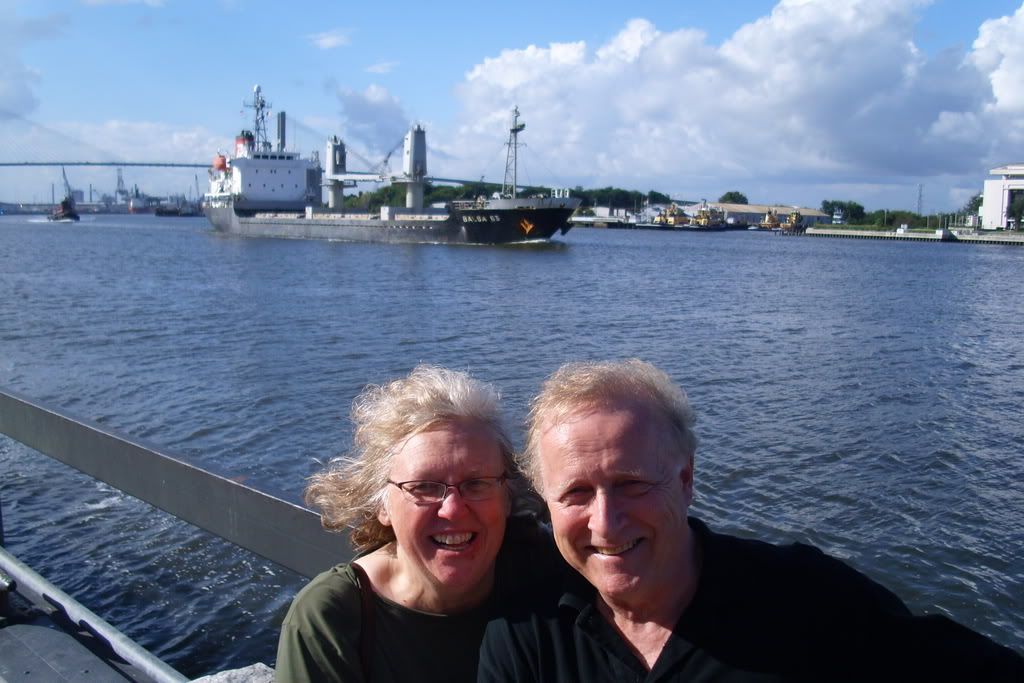 so my mom and dad came to visit travis and me in good ol' savannah.
friday night they arrived and we went down to the city market and sat out on the patio of wild wing cafe. it was nice to see them after so long and to see my dad tell his stories. it's like a performance, really.

saturday afternoon we went down to broughton st. for some shopping. you can't get away from tim tim and his manic shopping excursions! even if it's pouring down rain. HA! i was soaked to the bone and freezing by the end of the trip. i saw a lot of stores i had never even noticed before. NOT TO MENTION!!! i got some awesome thrifting deals like, a $2 paul frank belt, a striped hoodie, and two shirts.



sunday we went back downtown and hung out at oktoberfest.
mom and i shared call-a-cabs. we walked around and looked at the little touristy shops i had never been in before. it was a fun time.

overall, i really needed to see my parents. they keep me grounded when i kind of forget who i am. i'm glad i have them around to be my support system. just next time dad and i should at least take ONE picture together. haha

in the meantime i am trying to stick to their advice, but at times it is proving to be very difficult.