i am the cooking master!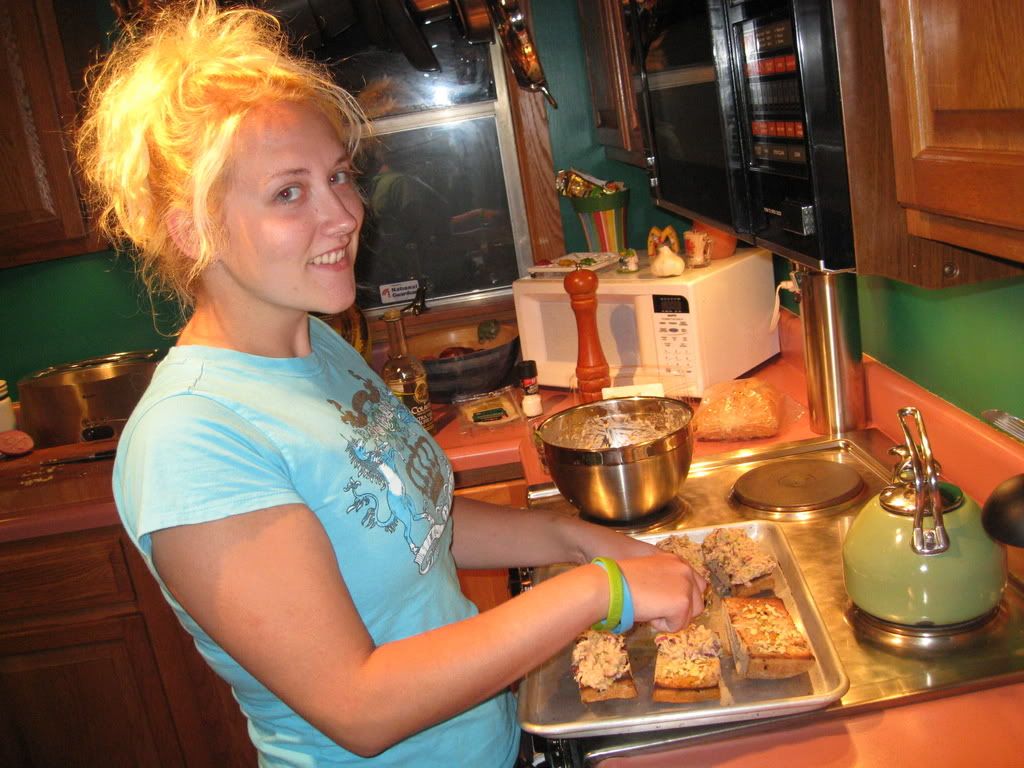 i cooked tuna melts the other day for mo and geri. they turned out really well and i felt oh so proud of myself.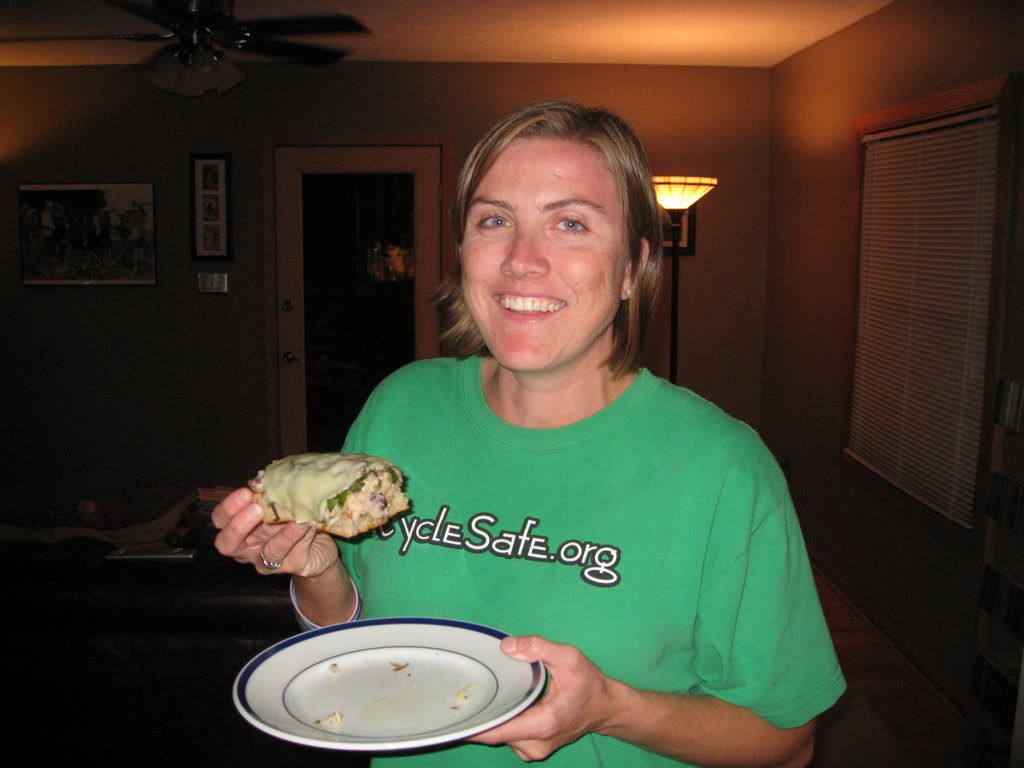 here is the final product being displayed by mo.

special thanks goes out to rachel ray (who stole mo's subway sandwich recipe) and for my mom for trying to get me to be able to cook something other than melting cheese on nachos.