tuesday night we went to the sand gnats game.
there were hardly 50 people there, but we still had a blast.
brandy is the only one of us who has a group shot picture on her camera so i can't post it yet. we posed with "SAMMY!!! the sand gnat."

here are some pictures of rambo with his awesome preppy collar: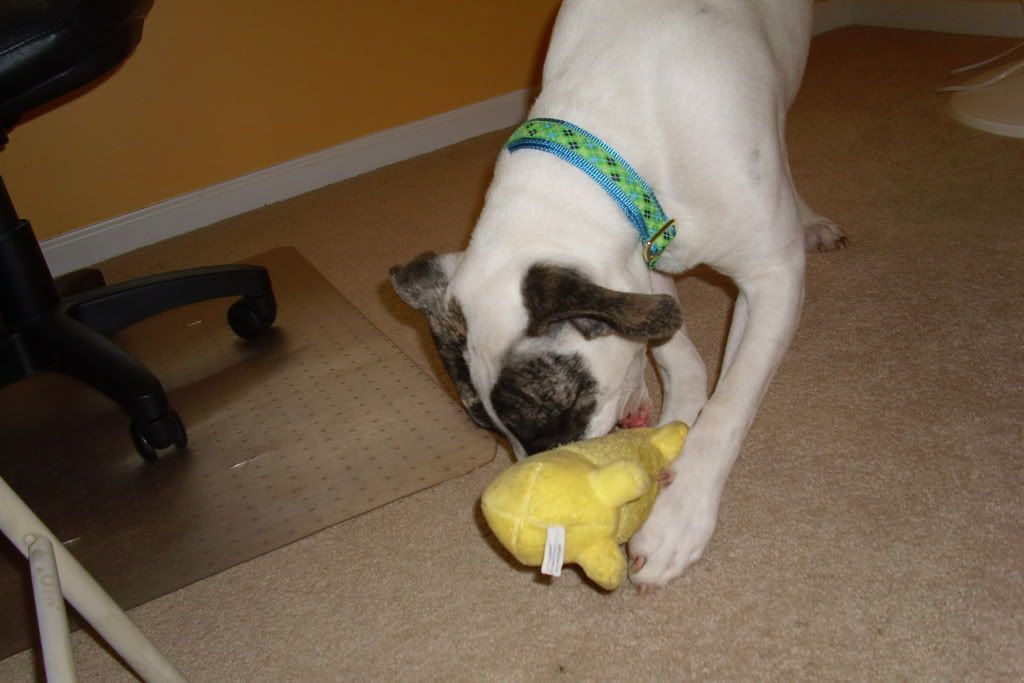 the toy claimed it was "3x stronger" than most toys!
....rambo killed it in two days. got it dirty within an hour.



WHAT!??!?!



hehe crazy puppy


i need a tan and 10lbs less for summer.
oh, and a lot more clothes. i'm not content with picking clothes from my closet anymore.
i have those "i need a change" feelings as of late. maybe dying my hair will help subside them.

or i could do some of the things i found on LEARNING TO LOVE YOU MORE.COM